we PREPARE BRANDS FOR LIFE
Ideas are like children; messy, unruly, playful, full of energy and potential. We nourish ideas, pour our love, tough-love and motherly advice into helping them develop and reach their full potential. As strategy and creativity consultants, our aim is to turn ideas into big ideas.
We nurture brands so they can challenge the world! We partner with organizations that are looking to make waves, to transform their industries, to challenge themselves and the status quo. Challenger brands are ambitious by nature, driven to be bolder, willing to do things differently in order to achieve beyond expectations, and prove their point in remarkable fashion.
We strive to inspire the world through purposeful, smart and appealing big ideas


We aim to become Latin America's most influential brand consultancy, serving global clients with the best local talent and flair, while contributing to the development of our creative community.
From our current base in Nicaragua, we have created brands and campaigns with presence in over 50 countries.
We create and transform brands, way beyond the logo. We take a deep dive to build a solid foundation for a brand's sustainable future. Through a strong base of research and analysis, we identify how to deliver the most value to its external and internal audiences, and how to communicate this purpose and essence with an edge to diverge from competitors. With a big idea at hand, we then design an attractive and practical identity system and guidelines, focusing on the experiences provided by each brand touch-point.
02. INTEGRATED COMMUNICATIONS
We are storytellers; online, offline and everything in between. We advise on, develop, and accompany communication and advertising campaigns that combine digital and print, retail, outdoors and experiential. We are technology savvy, and appreciate analog interactions. We produce content for different media; it being written, photographed, filmed, animated or interactive.
As a core commitment, we aim to empower Central America's creative community and help develop its creative economy. Since 2016, we organize Chispafest, the International Creativity Festival of Nicaragua, and since 2020, we host Madre Talks, a weekly online series of creative exchanges. We facilitate workshops that spark creativity and innovation. You will find us speaking, mentoring, supporting and volunteering on local and international events which promote creativity, arts and culture, design, innovation, technology and entrepreneurship.
HOW WE DO IT
We combine rational and analytical processes with creative, design and innovation methodologies for business growth.
Our work methodology is inclusive among all areas to ensure transversal solutions. We apply design thinking principles, placing people at the center, being empathic, and working with multiple specialists to ideate solutions from different optics: audiovisual producers, developers, consumer behavior specialists, and intellectual property experts.
WE ARE BOUTIQUE, AND PLAN TO KEEP IT THAT WAY
We are a team of interdisciplinary professionals committed to delivering world-class solutions. By taking limited projects at a time, we assure meaningful client relationships that generate valuable outcomes, reduce risks, and get compliments.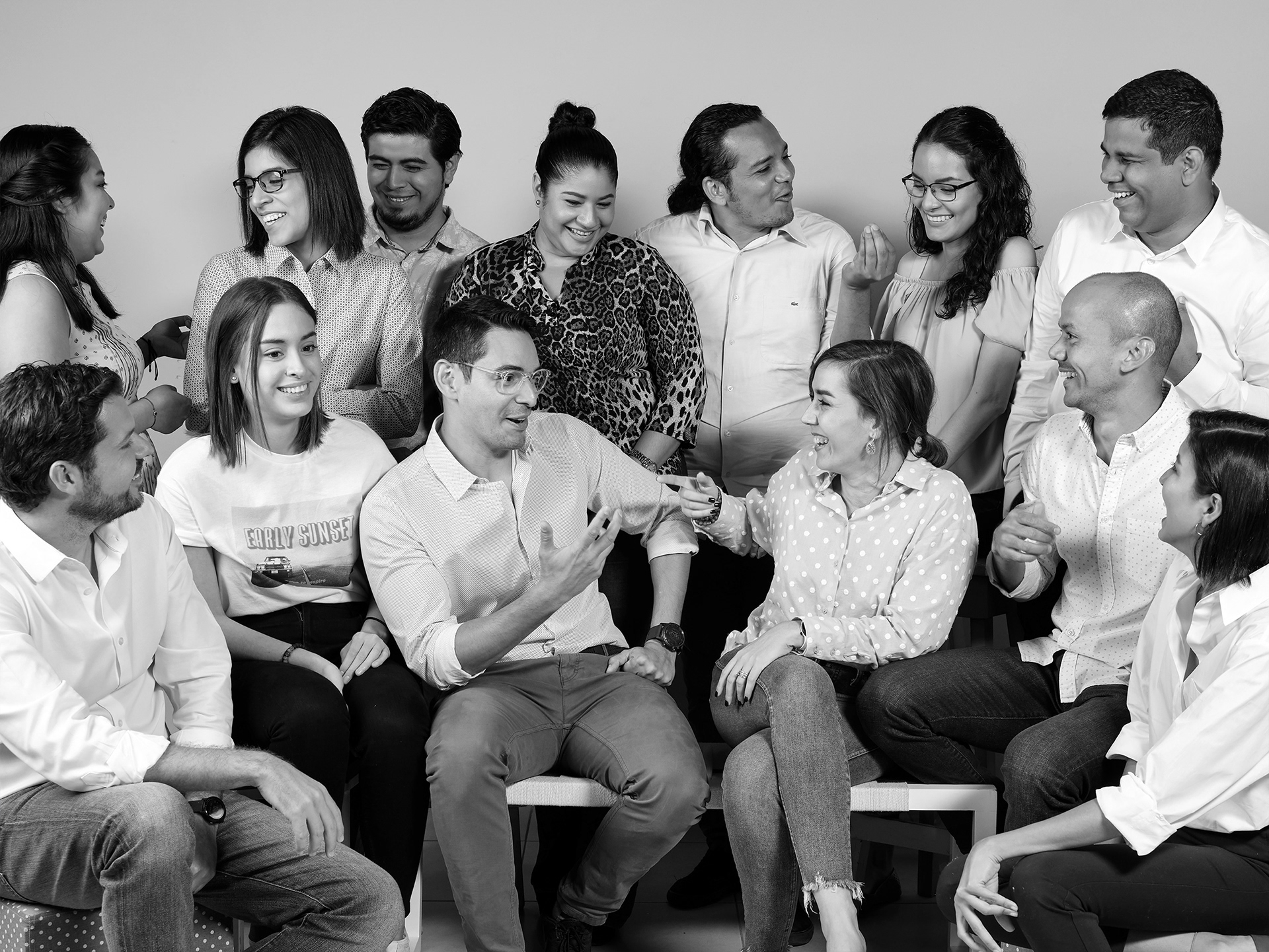 OUR CLIENTS SHARE A MINDSET, NOT INDUSTRY OR SIZE


We have delivered for every major sector, proving our methodology transcends industries, and relates instead to ambition and determination. No matter the size of the organization or their budget, complex problem solving requires embracing disruptive thinking. We strive for solutions that challenge the status quo and outperform resources.
Fast-Moving Consumer Goods, Hospitality, Arts & Entertainment, Banking & Finance, Engineering & Industrial, Fashion & Luxury Goods, Non-profits, International Organizations, Professional Services, Personal Branding, Retail, Technology, and Health.