STRATEGY. CREATIVITY. DESIGN. COMMUNICATIONS.​​​​​​​
A New Brand Recipe to Cook Success.
In a market where organic and healthy food is not the norm, how can you promote a culinary — and cultural— shift towards more conscious consumption and drive customers to your new business? All this while facing a pandemic. That's the challenge that Harvest, a world-class farm-to-table restaurant, presented to us.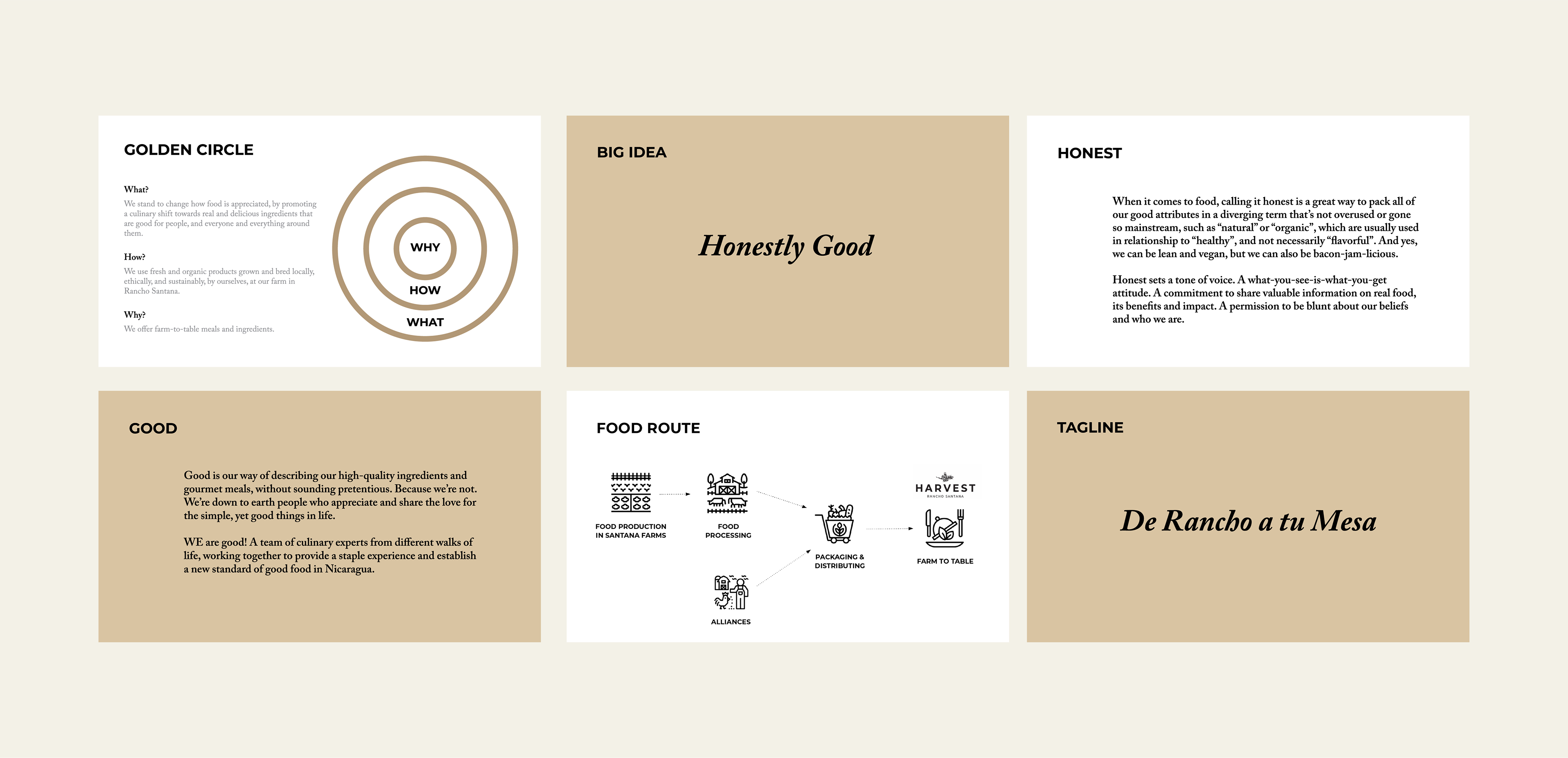 After analyzing customer insights, it was clear that most of them didn't associate the term organic with fulfilling and delicious food. Therefore, we redefined the brand concept under the Big Idea: 'Honestly Good Food.' This new foundation highlights all of the great attributes of the Harvest culinary experience, honest as in traceable, ethical, and organic, but most importantly, good, as in remarkably delicious. 
Following this, the brand messaging shifted and focused primarily around the indulgence that a plate of good food can bring you; it doesn't hurt that it also provides abundant health, environmental, and community benefits.

Furthermore, we helped put Harvest on the map by launching a new website, setting up online sales channels, and sharing our knowledge on social media and email marketing campaigns. We also captured the essence of the farm-to-table experience in detailed pictures of the farms, ingredients, recipes, meals, and the fantastic people behind it all. 
The result resonated with their end-consumer, and the brand repositioned itself as one of the hottest spots to dine in Managua.
"Our experience working with Carlos and the Madre team was fantastic. 
A strong blend of creativity, vision, and execution allowed for an overall successful partnership".
Luke Maish
Chief Executive Officer at Rancho Santana