MADRE TALKS
Madre Talks are a space to connect, get inspired and learn something new. We host colleagues, friends, and members of our team as speakers to share ideas they are passionate about. It started out as a team activity we used to call Creative Sessions, but it also came to be known as pizza and beers night. The content was always great and worth sharing beyond our team. Due to the COVID-19 pandemic, and having to adjust to remote video-calls, we can now easily open up these encounters, and welcome every Friday whoever wants to join in. *Pizza and beers not included.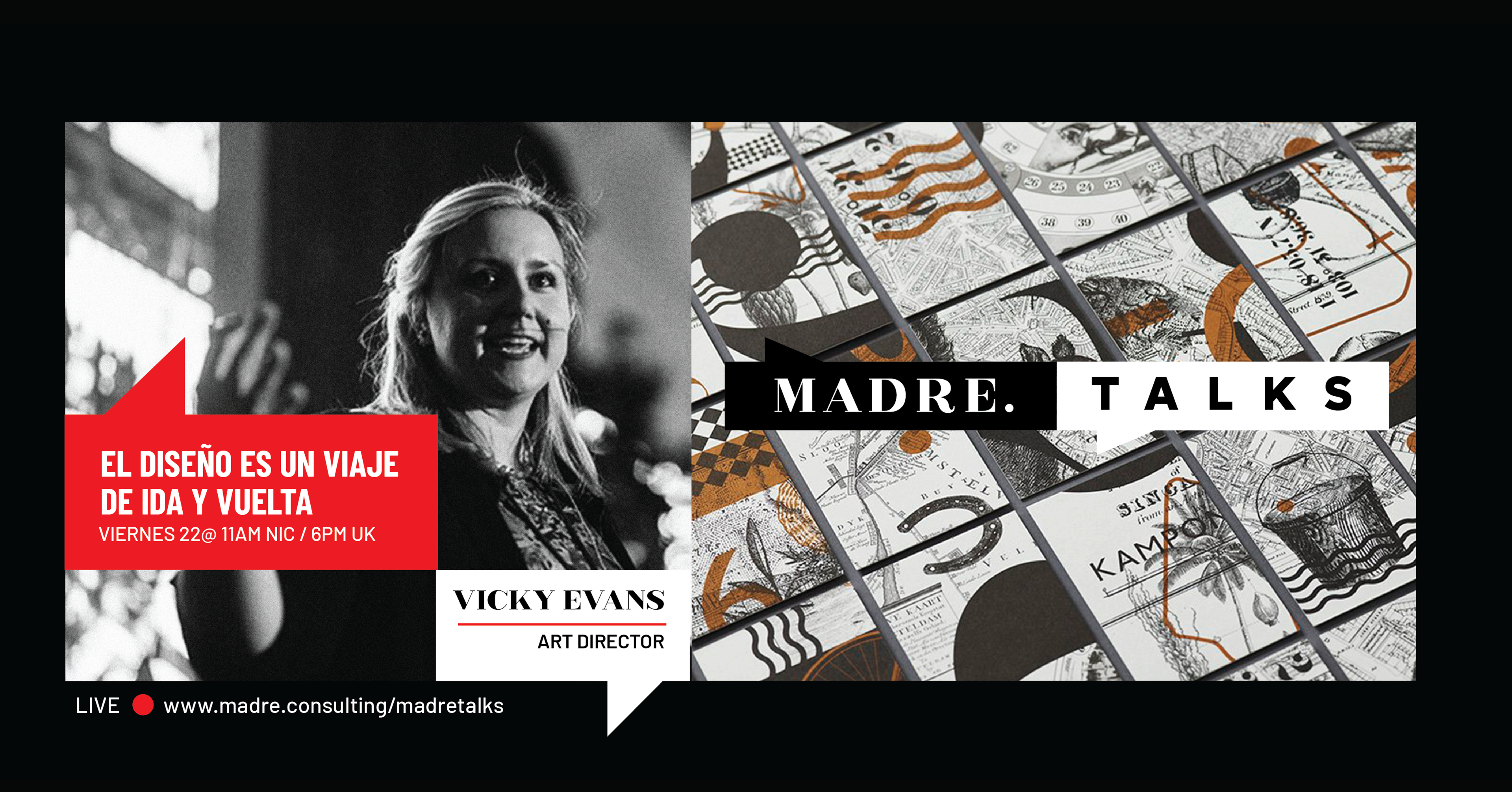 El diseño es un viaje de ida y vuelta
Viernes 22 de Mayo @ 11am Nic / 6pm UK
Vicky es una talentosa directora de arte de origen argentino e inglés con más de 20 años de experiencia. Ha ganado premios en Hong Kong, Londres y Nueva York. Uno de sus proyectos más destacados fue la dirección de arte de la imagen de la agencia de #branding @design_bridge a nivel global para sus cinco estudios: Londres, Amsterdam, Singapore, Nueva York y Shanghai. Vicky se destaca por su estilo creativo y ojo crítico, y siempre está dispuesta a tomar nuevos desafíos.