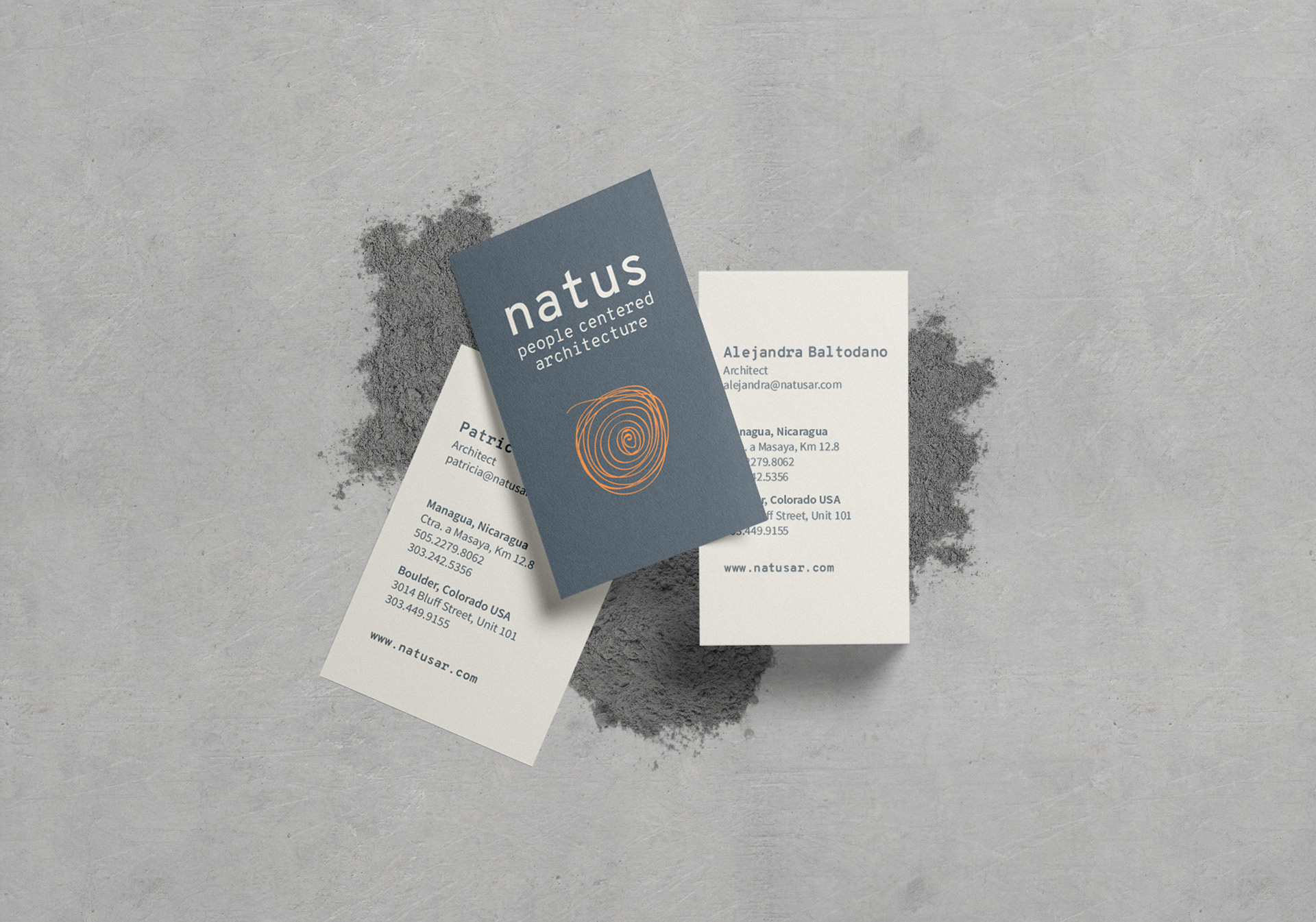 STRATEGY. BRANDING. DESIGN.​​​​​​​
An Architecture Brand With A Human Touch

Despite an impressive portfolio and track record, this architecture firm flew under the radar. They used the name 'Estudio ARQ' without recognizable brand assets, and struggled to clearly communicate their main differentiator value. Together, we set on a quest to change that.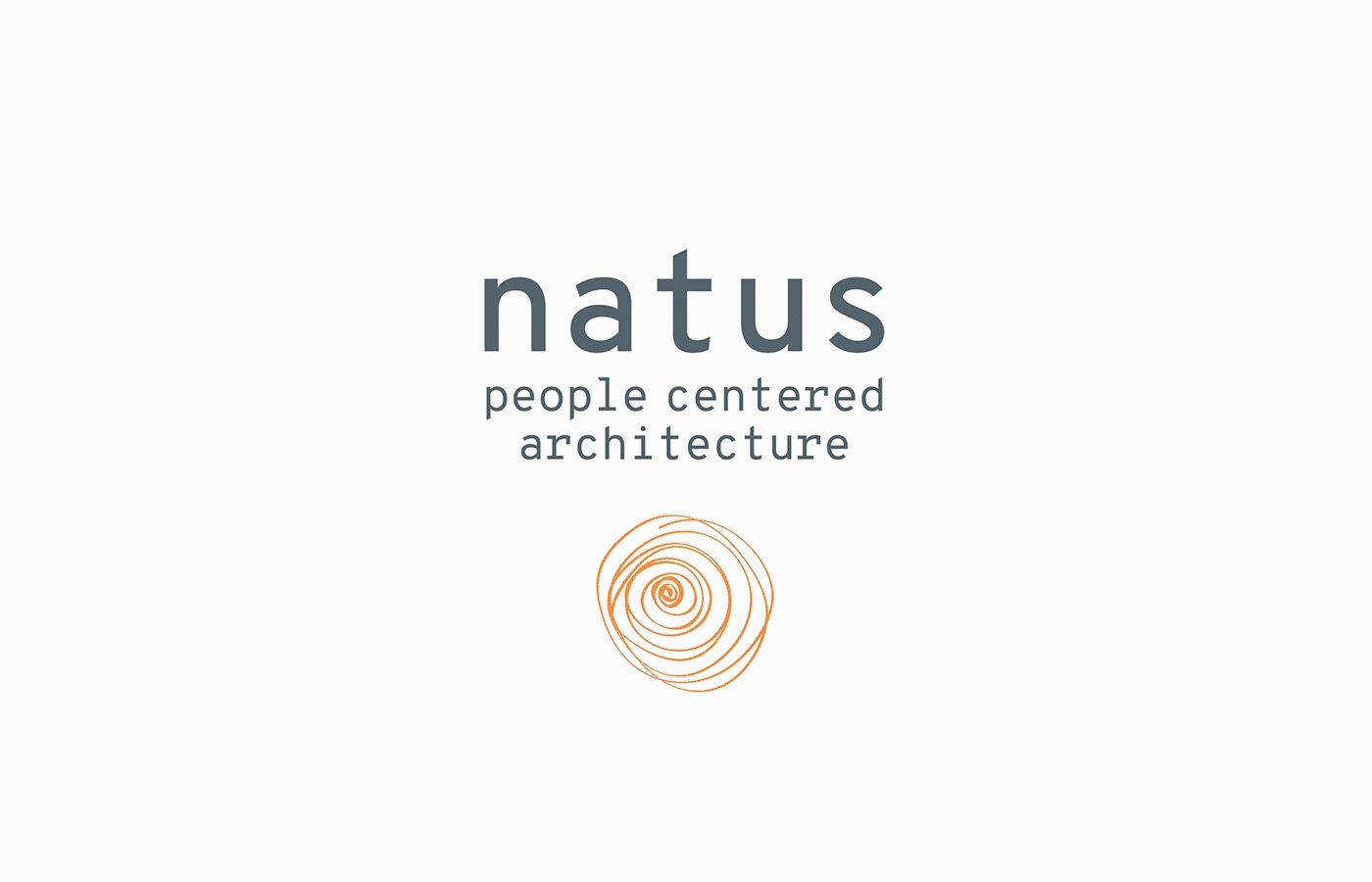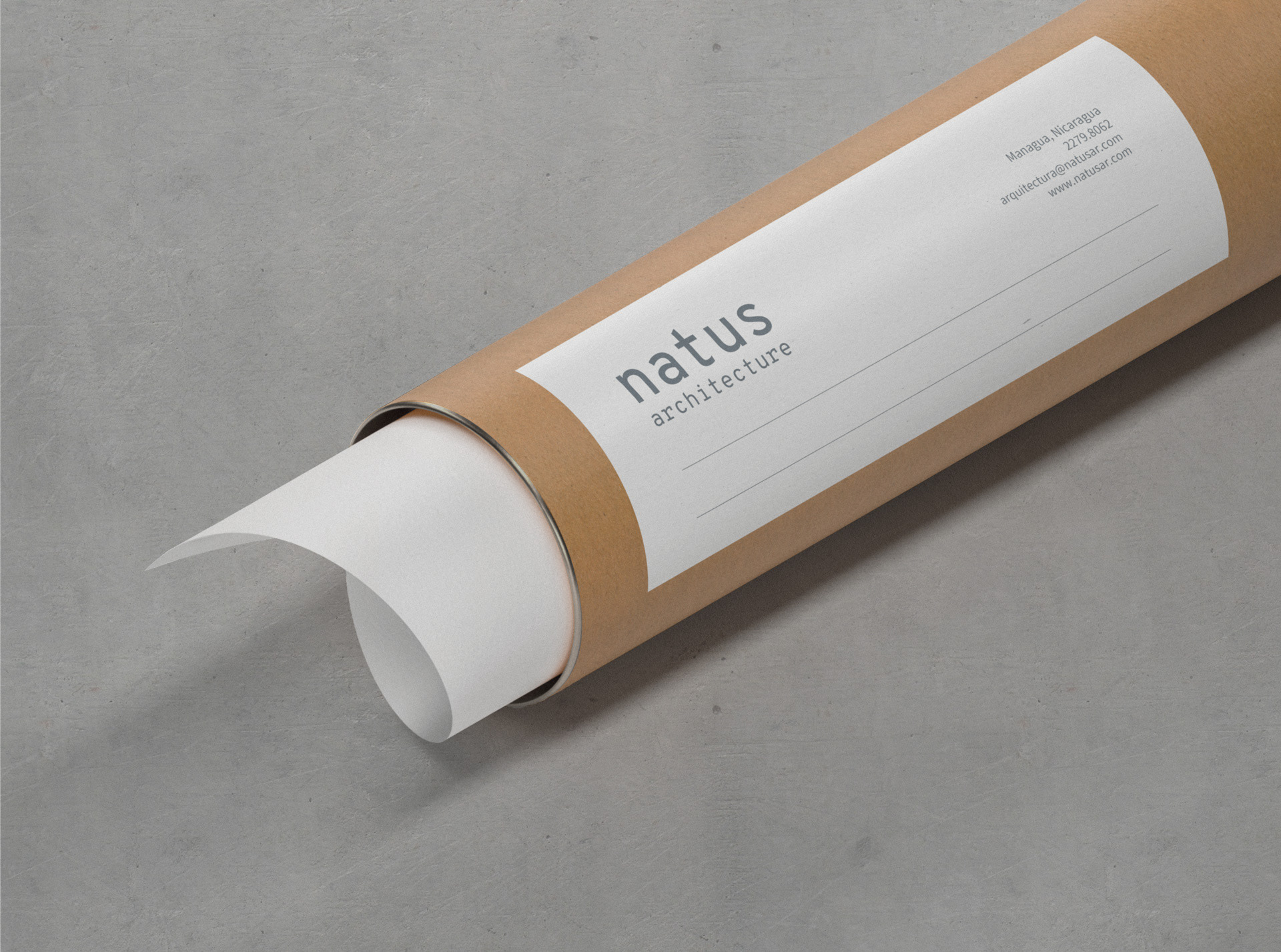 Humanizing Design

Not long after spending time with the founders, Alejandra and Patricia, it became clear to us that their approach was about people and putting them first. Different from competitors, they did not impose a certain aesthetic or recognizable architectural style. Their projects did not have a 'studio signature', because they focused on creating the most personalized solution for each client's need. By thoroughly analyzing and understanding how users were going to engage with space, really putting people at the center of every detail, each project became unique, like a fingerprint.
Alejandra and Patricia are committed to resonating deeply with the end-user and designing something around them, rather than issuing prescribed typical solutions that may not address any actual needs. They do this by implementing a strict people-centered design process. It is a bottom-up approach, not top-down. It is collaborative, not patriarchal. It is generative and iterative, not singular in concept. It is centered on the human.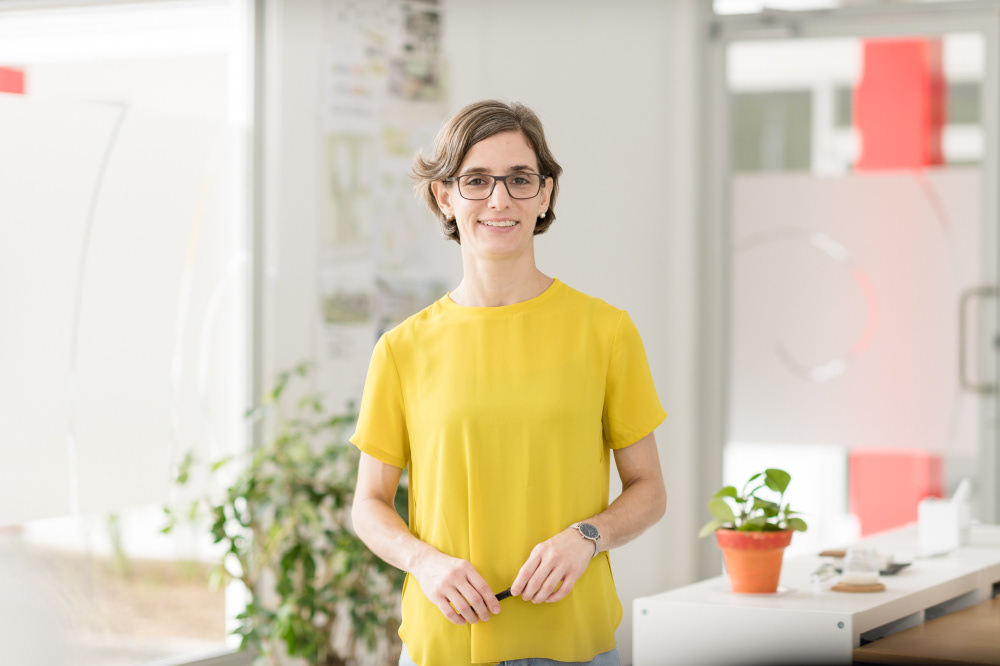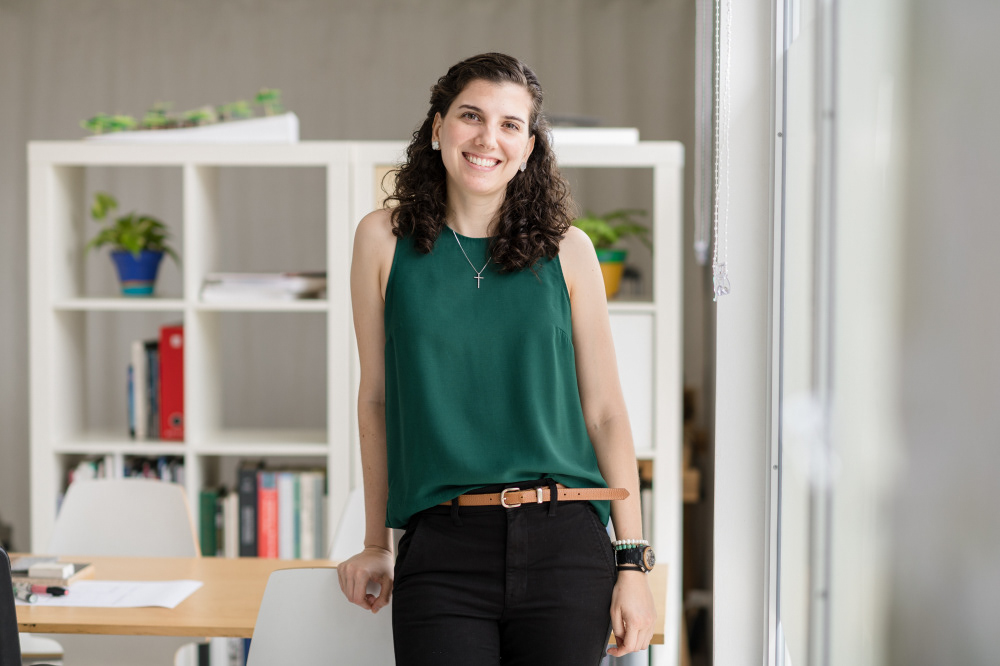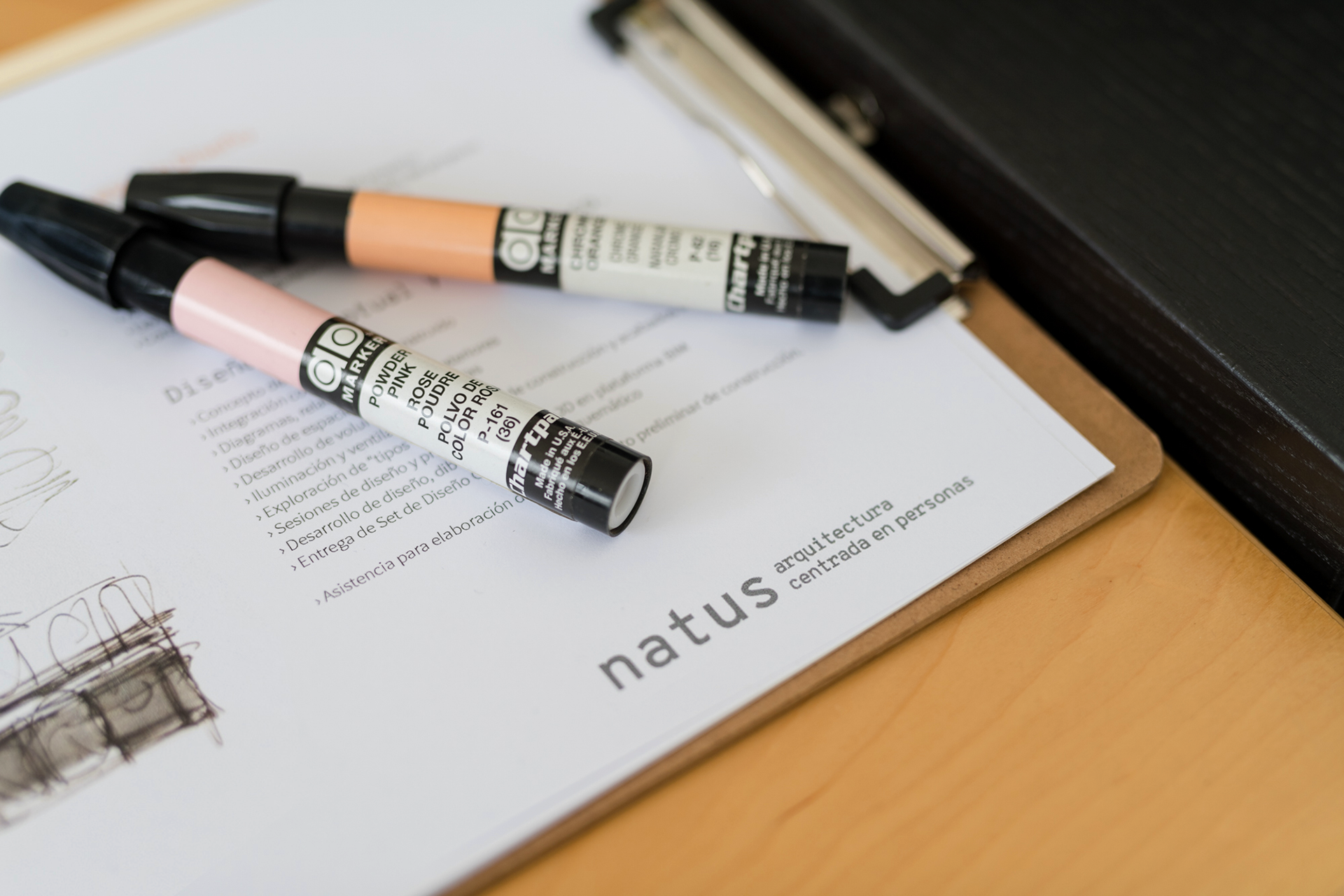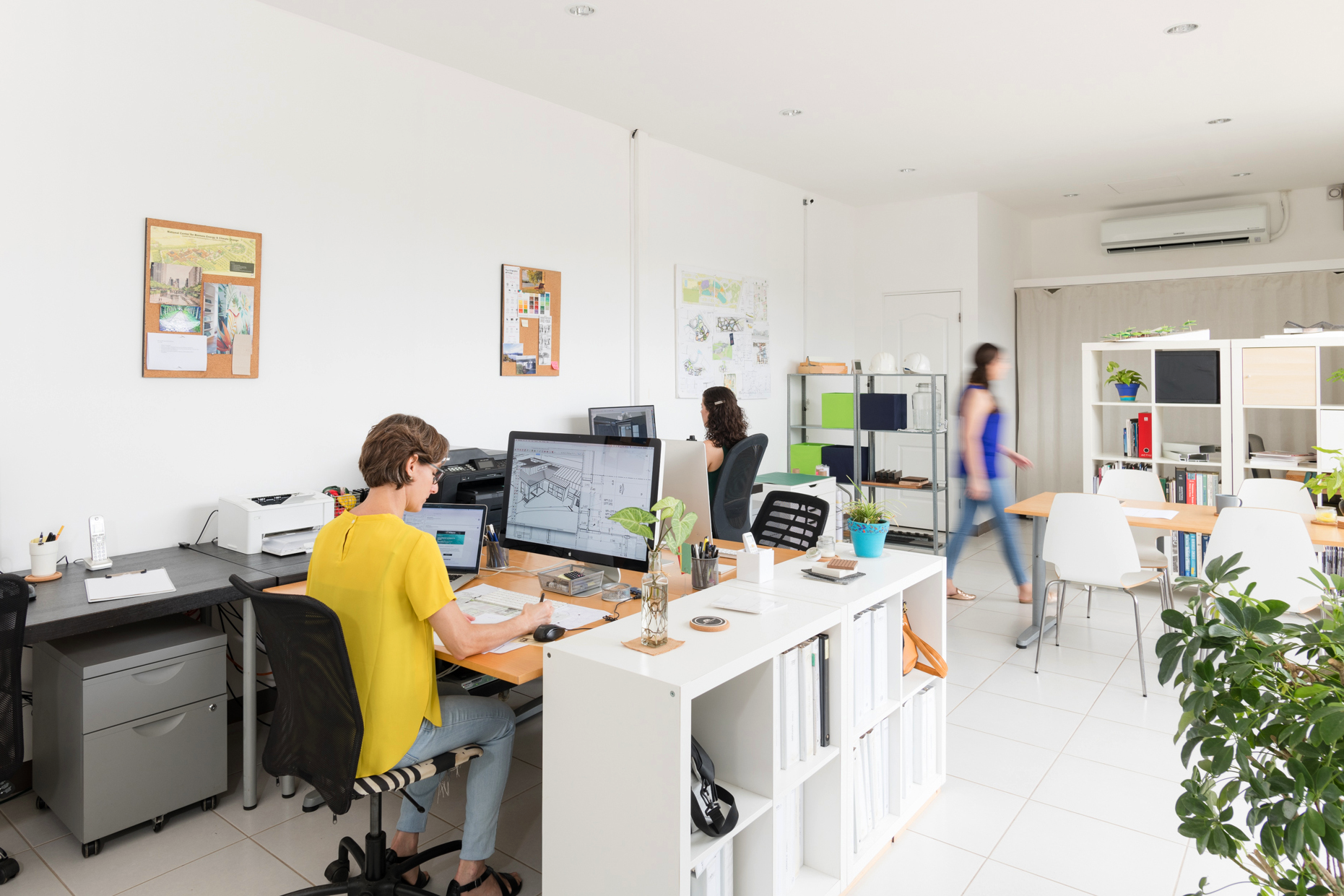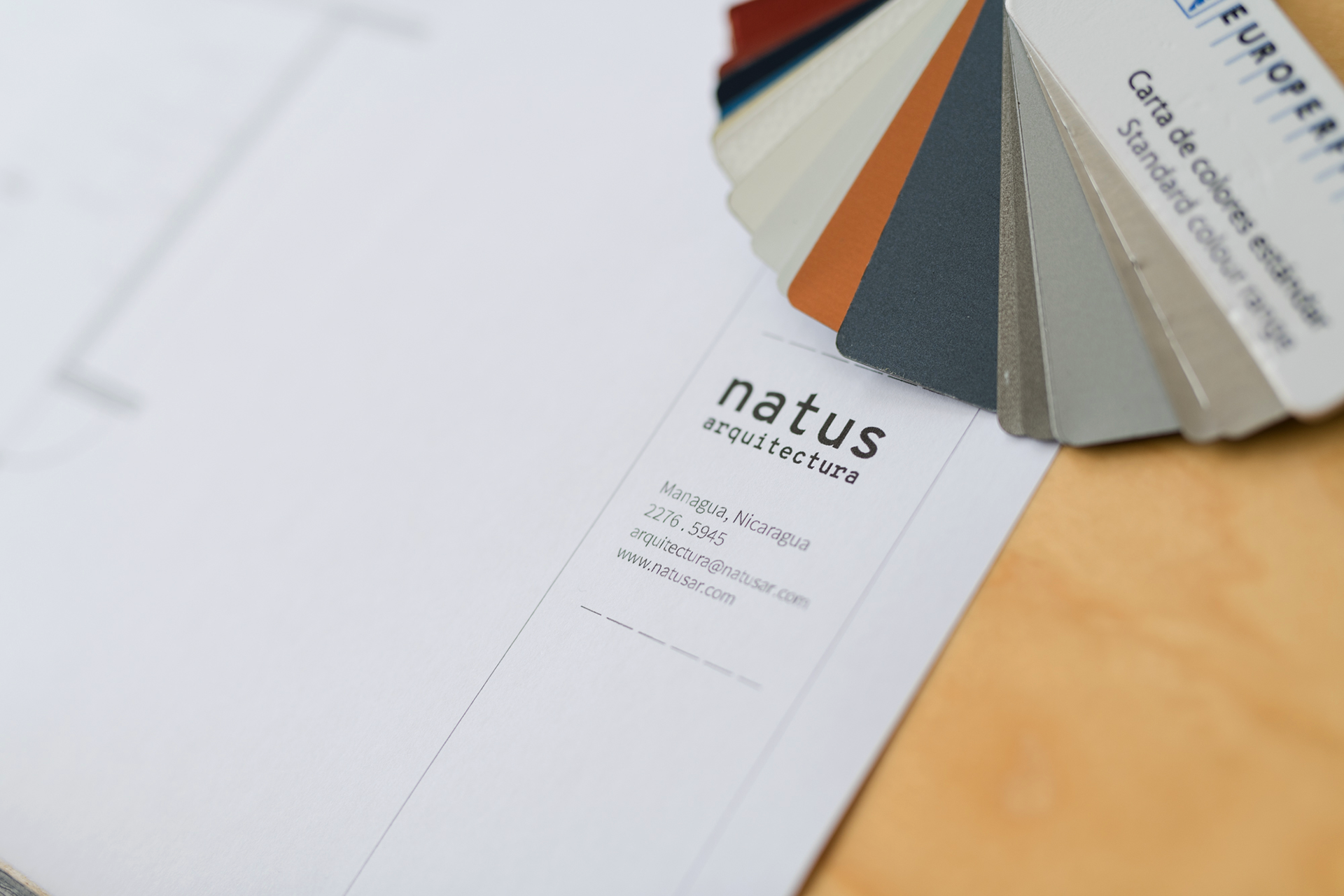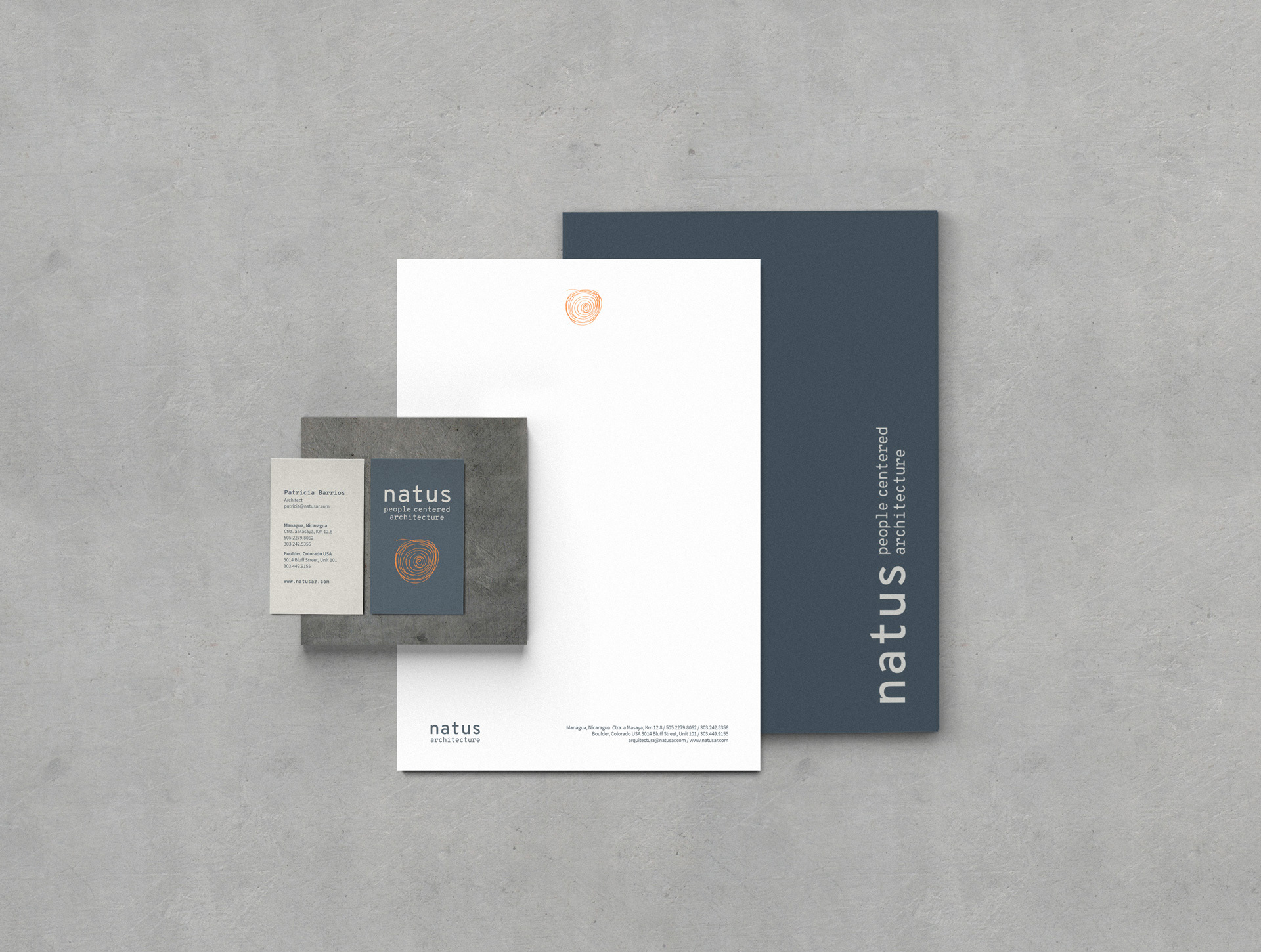 An Identity to Match Their DNA
The visual brand identity for Natus had to reflect the studio's adaptive and tailored model. The isotype mirrors a fingerprint, something that is particular to each person, as well as a target, as a wink to human-centered methodology. The swirl is also inspired in the real-life process of mapping out people's movement flow on a particular space.
The complete logo balances out the organic treatment and warm color of the isotype with the more scientific and sober feel of the monospaced wordmark. Showing the human aspect of what is a more structural and construction-based industry.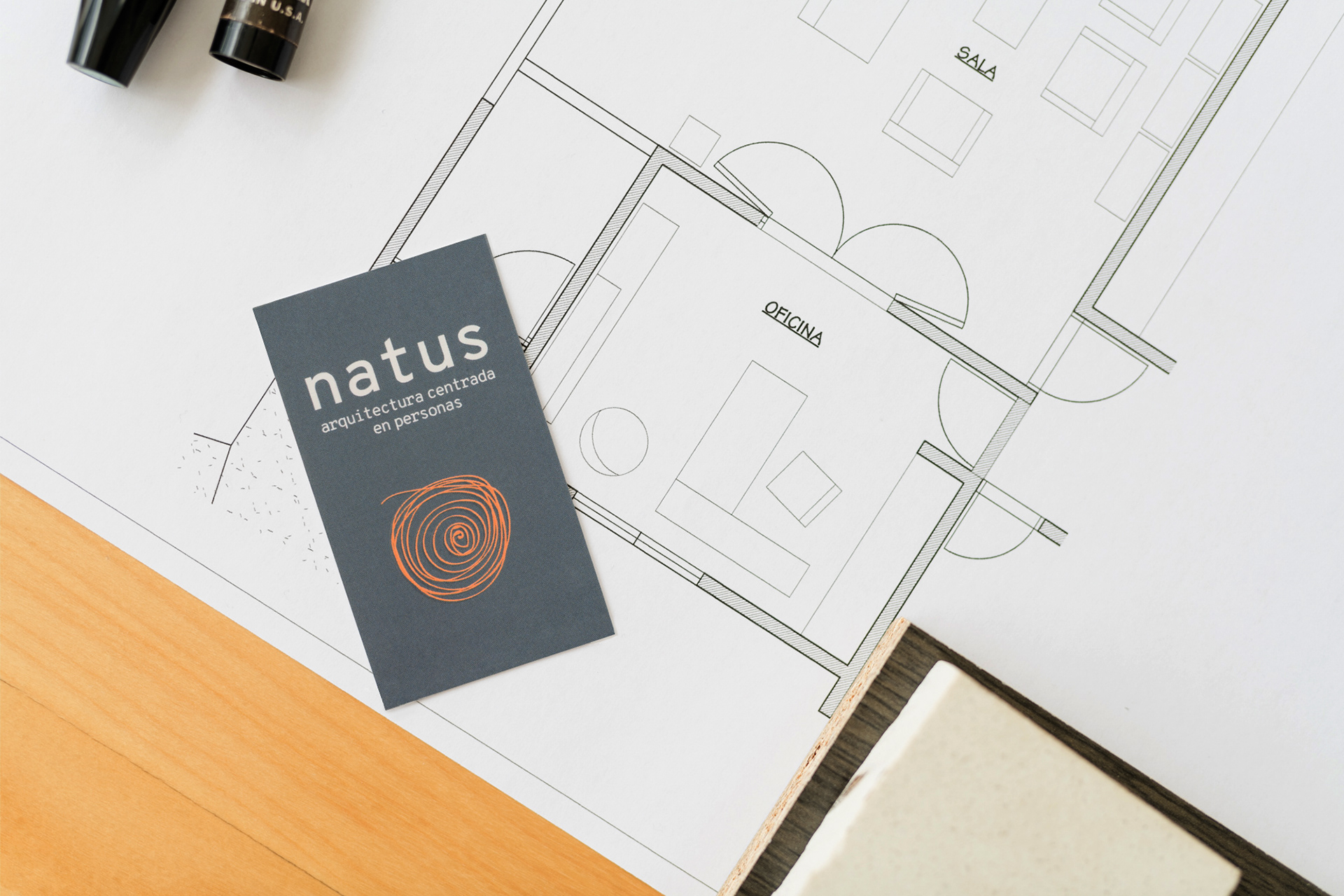 A New Beginning
For Natus, each project is like a new beginning, as the birth of a unique individual. That's where the name comes from. Natus means 'birth' in Latin. And that's exactly how we feel about the coming together of this brand. Distinctive, truth to their vision, sophisticated, yet human.